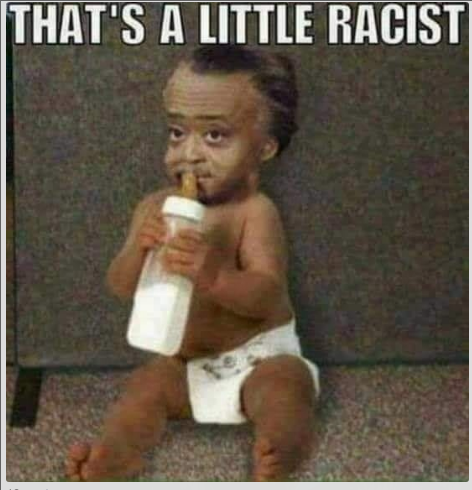 Liberals tell us that everything is racist but, let's face it, everything is a lot of stuff and it takes time to catalog these things. The Leftists Against Racial Discrimination And Sane Sensibility (LARD-ASS) was hard at work all year and this is what they found to be racist in 2021:
Farmer's Markets:
Washington State University determined that farmer's markets are "white spaces" that "center whiteness" and promote "white supremacy" and "white dominate culture." Additionally, the university decided that white people donating foods to people of color is racist because, "Efforts to offer food free of charge presumes 'that low income and or BIPOC communities and individuals (and that's not necessarily one in the same) cannot provide or make decisions for themselves.'"
Being White
At Weber State University, someone hung fliers that read "It's okay to be white." In reaction the school president said, "Any form of racism is unacceptable" and ordered a hate crime investigation. At this particular university, not only is it not okay to be white, it's a hate crime.
Major League Baseball
NBC noted the lack of black baseball players in the 2021 World Series and concluded that the entire sport is racist. The lack of white players in the NBA however is not racist because that's not how it works.
Halloween
Several schools cancelled Halloween celebrations this year because, "Black males do not celebrate and, more generally, students of color feel marginalized by the holiday." The reason was explained that black students are too poor to afford Halloween costumes, which sounds like some actual racism, but liberals can get away with stuff like that.